About the product:
Dissolve, disperse and absorbs quickly and effectively under the tongue
Micro Quick Absorb Instant Dissolve Tablets that dissolve effortlessly in seconds
NO dyes, GMOs, and gluten free, ZERO unnatural fillers
Provides higher ratio of nutritional ingredients with fewer inactive binders and fillers
Manufactured in the USA from mostly domestic and some imported ingredients
Produced in an NSF certified facility
No swallowing necessary - No water necessary - No artificial ingredients
Product Info
Unlike pills, where the active ingredients must pass through the intestinal tract, Frunutta Dissolvable Biotin Micro Quick Absorb tablets will rapidly dissolve under your tongue, and directly diffuse into the bloodstream, providing your body with a dose of Vitamin B7.


Directions: As a dietary supplement, dissolve one Micro Quick Absorb® tablet under the tongue daily. No water or food is needed.
Overview
Biotin (also known as Vitamin B7) is an essential nutrient that the body cannot produce independently, and is a form of vitamin B found in foods, therefore, must derive from foods sources like liver, eggs, nuts or legumes Foods such as organ meats, eggs, fish, meat, seeds, nuts, and certain vegetables (such as sweet potatoes) contain small amounts of biotin], or supplements.

Biotin is a crucial component in converting fatty acids, amino acids, and carbohydrates into energy, helping the body maintain steady blood sugar levels throughout the day. It also has a known role in cell production, gene expression, fetal development, and regulating the immune and inflammatory system.

One of the more popular and bespoken uses of Biotin concerns its potential to improve hair, skin, and nail quality. While studies are still scarce, millions of users swear by its many benefits. One explanation for this is that Biotin aids with both cell growth and the production of Keratin, a protein responsible for maintaining hair, skin, and nail structure. Research also shows that a Biotin deficiency sometimes causes hair loss, in which case supplementation can help correct the underlying cause of one's symptoms.

Why Frunutta Dissolvable Biotin
Frunutta Biotin tablets are designed to quickly replenish your body's natural Vitamin B7 storage and restore your Biotin levels with intelligent under-the-tongue nutrient absorption.
Frunutta Biotin will instantly deliver an optimal dose of Vitamin B7 straight under your tongue, so it can more efficiently enter your bloodstream. It may support hair growth and healthy nails, and skin. *
Frunutta Biotin's under-the-tongue micro tablets enable easy absorption without passing the digestive system, which means no need for bulky shell coatings and a much smaller sized pill.
FEEL, LOOK AND FUNCTION BETTER
Frunutta Biotin
Gluten-Free, Dye Free, GMO-Free
Dissolves, Disperses, and Absorbs Under Your Tongue
No swallowing or water necessary
Supports Health and Well-Being
Stabilizes energy and blood sugar levels *
Promotes Strong Hair, Nails, and Skin
By aiding cell formation of keratin bonds *
*These statements have not been evaluated by the Food and Drug Administration. This product is not intended to diagnose, treat, cure, or prevent any disease.
What People Say About Frunutta Biotin Vitamins
★★★★★
Terry W.
So easy to take, tastes good and a small pill. Just started taking so my review is on initial start-up. I will use for a while, I hope it makes a difference.
★★★★★
Diahann H.
I Love my Biotin 5,000. I've been a big difference in my energy level, my nails and my hair have shown growth and strength. I definitely recommend this product.

★★★★★
Joleigh P.
So happy that I found this company and these amazing vitamins! I hate swallowing huge pills and these are just amazing.
Customer Reviews
08/02/2021
Martha G.

United States
Love it!
I have been using most of your vitamins since February and they are great! Even my husband and daughter have started using them . We are a Frūnutta family.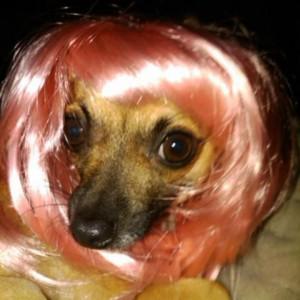 S
07/23/2021
Susan

United States
Hair of a teenager again!
My long, thick hair has always been a point of pride for me, so I was very upset during COVID when it started falling out like crazy. I took several biotin supplements that didn't do a thing until I found Frunutta. I really wish I could post a pic after taking these for about the past 4 months because I now have the hair of my youth back again! Long, thick, healthy and shiny! I credit these for the change because it's the only thing I'm doing differently. My skin is looking great too. Thanks Frunutta. You've made a customer for life!
07/22/2021
Deborah E.

United States
Biotin Works!
I've tried many other biotin supplements but I must say that this one works. I love the fact that it is a dissolvable pill. I constantly see my hair and nails growing and my skin is smoother. Glad I found out about this product and I highly recommend.
07/15/2021
Pamela M.

United States
Want stronger nails and better hair?
Frunutta is easy to take and requires no chewing or swallowing of tablets. My nails and hair are in much better shape since taking them. Thank you for products that actually work, even if your body doesn't absorb vitamins from tablets. Sublingual is a life saver! Try the iron tabs if you're anemic... you won't be anemic for long!
06/20/2021
Amanda S.

United States
Wow I'm so impressed
I'm so glad I stumbled upon these dissolvable biotin tablets, they are so easy to take. You can let them dissolve under your tongue or you can swallow them. I really feel like they are working. My nails are growing again. My hair unfortunately is still falling out but that has nothing to do with this biotin. It won't change until I move or put a water filter on because too much sulfur and iron in our water. But I have noticed a difference in the length of my hair though. It's growing so fast like it did when I was in my teens and early 20's. Overall I'm very satisfied. Once I get better water I bet my hair will really come alive with these supplements.
FAQs
With the exception of stevia (Rebaudioside A) found in some Frunutta products, we do not use any sweetener, flavor, flavor enhancer, or masking flavors. And we use no artificial flavors or colors in any Frunutta products.
Because Frunutta products are made from pure and natural sources, the taste and aroma of the products come from ingredients and raw materials.
Share blog posts, products, or promotions with your customers. Use this text to describe products, share details on availability and style, or as a space to display recent reviews or FAQs.
Please consult with your doctor, or other qualified health care professional before using any dietary supplement.
If you want to swallow your Frunutta tablets, yes, we recommend that you take your Frunutta Tablets with food. But if you choose to dissolve the tablet under the tongue as recommended, then you do not need to take with food.
Share blog posts, products, or promotions with your customers. Use this text to describe products, share details on availability and style, or as a space to display recent reviews or FAQs.